How to Do a Rock Stud Manicure Yourself?
Looking for a funky and fabulous manicure style? Here is your answer. Try the rock stud manicure. It is a fun, easy and affordable way to spruce up your plain nails or plain nail polish. Studs are very easy to apply and you can style them up in many ways. You may have seen this manicure in various runway shows. If you are wearing a lot of girly clothes then wearing a bit of an edgy manicure is a fun contrast.
You can order the studs online or you can have it from your nearest mart. Studs are available in different sizes, you have to choose or select a size according to your nail size.
Here are the steps or tutorial that helps you to do a rock stud manicure yourself.
Things you need:
• Nail studs
• Tweezers (optional)
• A nail polish shade of your choice.
• A top coat which is not fast drying.
How to do:
• Take out the studs that you are going to use for the manicure.
• Then apply a coat of base color to all nails. Let it dry first; if your base shade is light then apply a second coat. Sit back and relax till it dry completely.
• Do one nail at a time, apply a thick top coat then immediately place the stud in the desired location, it is suggested to use tweezers to place the stud carefully on the nail. Turn tweezers over and use the other end of the tweezers to push the stud into the wet polish.
• If you wish to apply more than one stud to a nail but the top coat begins to dry then dab a little top coat on a paper and dip the stud into it and then place it on the nail.
• Repeat this process in the same way for other nails.
• Provide at least half hour to your nails to dry after this process.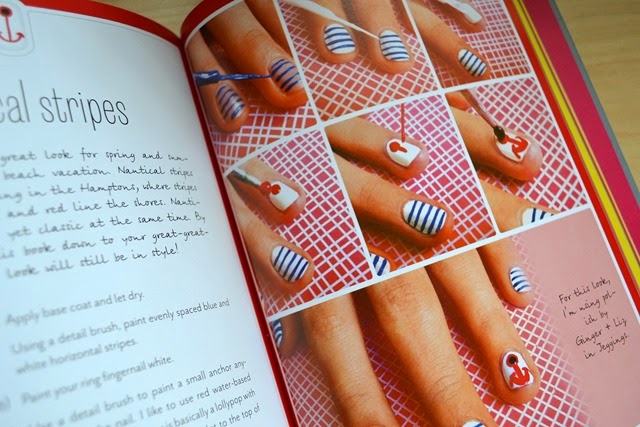 ---- Advertisement ----